The event is not going to take place this year
and will instead be moved to April 2022, subject to confirmation.
We are delighted to welcome you to the 2021 edition of The South West Property Sportive now firmly established as an annual event in the Bristol Property Calendar and back after a year none of us expected. To those of you attending for the first time, don't be daunted, enjoy the experience and we hope you enjoy it enough to return next year.
For those of you that have taken part before, welcome back, you obviously enjoyed it last time or you're a sucker for punishment. In any event we thank you for your support once again.
With the opening up of restrictions we have worked hard to deliver an event that respects the precautions we still need to take but allows for participation in a safe, friendly and challenging event. As we are holding the event later in the year, I am hoping the weather will be kind to us. The great thing about the event is that it caters for all abilities but still enables an element of competition even if it is against yourself!
Paul, Mike and the team at Bikefest always do a fantastic job, running the event like a finely tuned machine and leaving nothing to chance. As ever we've listened to the feedback from previous year's event and tried to make this year even better. The big change for us is a new venue and new routes for you to tackle which we are hopeful will prove challenging and enjoyable for all participants and take you to areas you may not have ridden previously. The venue for the start and finish of the event is the newly refurbished Club facilities at Clifton Rugby who will be providing finishers with great new changing areas and food in the bar area.
The BPAA is pleased to remain associated with this excellent event and grateful foryour continued support and in particular for the money raised for this year's charities, the Southmead Hospital Charity and the Soil Association.
We are also incredibly grateful to all our sponsors, details of which you will see throughout this booklet and around the courses. This event would not be possible without your support which is very much appreciated. Some special thanks go out to the volunteers who are helping out on food stations, registration and generally cheering you all on around the course throughout the day.
I'm hoping to see you all at some stage throughout the day and hope you make it back in time for the presentations at the pavilion post-race. Please do stay around for some socialising, food and possibly a refreshing drink. You may even win one of the prizes awarded ad-hoc on the day.
Good luck, enjoy the day and have a safe ride.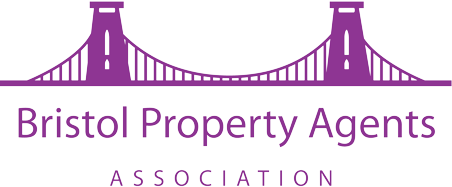 The Bristol Property Agents Association is a property based mutual interest Association, which aims to create a positive image of Greater Bristol and promote inward investment.
It seeks to influence decisions within and controls over our working environment and promote a business case for commercial and residential property throughout the Bristol area.
The Association's membership is drawn from a large number of businesses involved primarily in all aspects of commercial and residential property and includes surveyors, solicitors, architects, developers and contractors.!
The BPAA Planning Liaison Sub-Committee holds regular meetings with the Local Planning Authority and is an important consultee in all matters of planning policy and development control.
Now in its 75th year and originally formed in 1946 as the Bristol Auctioneers and Estate Agents Association, the BPAA continues to respond to changing market circumstances and remains the most respected and foremost property voice in Greater Bristol.!
The Association's Annual Dinner is in February each year, as well as a number of business lunches throughout the year, with guest speakers presenting relevant topics. The Sporting Calendar includes Golf, Boules, Tennis, and Cyclosportive. For further information, please see our Diary of Events on our website – www.bpaa.net