The event is not going to take place this year
and will instead be moved to April 2022, subject to confirmation.
Each year, the incoming president of the BPAA selects a charity or organisation that will be supported by our sports and social activities. Over the years, many tens of thousands of pounds have been raised for local, national and international good causes.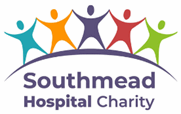 Southmead Hospital Charity
We want to make healthcare better for our patients today and in the future by funding innovative, nurturing and supportive projects that transform local NHS services.
We focus funding across five key areas that have the biggest impact in supporting North Bristol NHS Trust to deliver exceptional healthcare.
Last year we raised £3.4 million in donations from individuals, community fundraising, corporate support, philanthropic giving and legacies.
In the past 12 months the charity has also been called upon to provide support for front line NHS staff fighting the covid Pandemic adding a new and highly relevant dimension to the work they do and the acute need for the funds they raise.
www.southmeadhospitalcharity.org.uk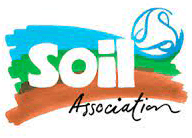 The Soil Association
The Soil Association is the UK's leading membership charity campaigning for healthy, humane and sustainable food, farming and land use.
The Charity has a wholly owned subsidiary Soil Association Certification Limited, the UK's largest organic certification body. This is run as a not for profit company that as well as helping to deliver parts of the Charity's strategy also generates financial returns that are ploughed back into the Charity's wider work.
The Charity helped to establish and has ongoing involvement in the Soil Association Land Trust. The Land Trust is a charity in its own right, charity number 1121011, established to acquire and maintain farmland sustainably and to connect the public with land stewardship.